Commercial Hotel Furniture – Modern Hotel Furniture
Modern design is characterized by the simplicity of decoration and furniture and the abstraction of decoration in contrast to traditional styles, and modern homes contain clean lines and calm and comfortable natural materials, which appears in a calm and harmonious way in modern bedrooms, and here are some details …
Commercial Hotel Furniture
The modern bedroom features a sleek, minimalist aesthetic with clean lines and an emphasis on function. Furnishings are usually minimalist and contemporary in style, often featuring solid colors and geometric shapes. Neutral tones are popular, as well as muted pastels or bold hues for statement pieces.
Lighting should be both functional and ambient, with a mix of floor lamps, table lamps and wall sconces providing both task lighting and a cozy atmosphere. Wall art should be kept to a minimum, while adding one statement piece to a room.
Technology is also essential in the modern bedroom, as smart home technology makes it easy to control lighting, temperature, security systems, and other elements in a room.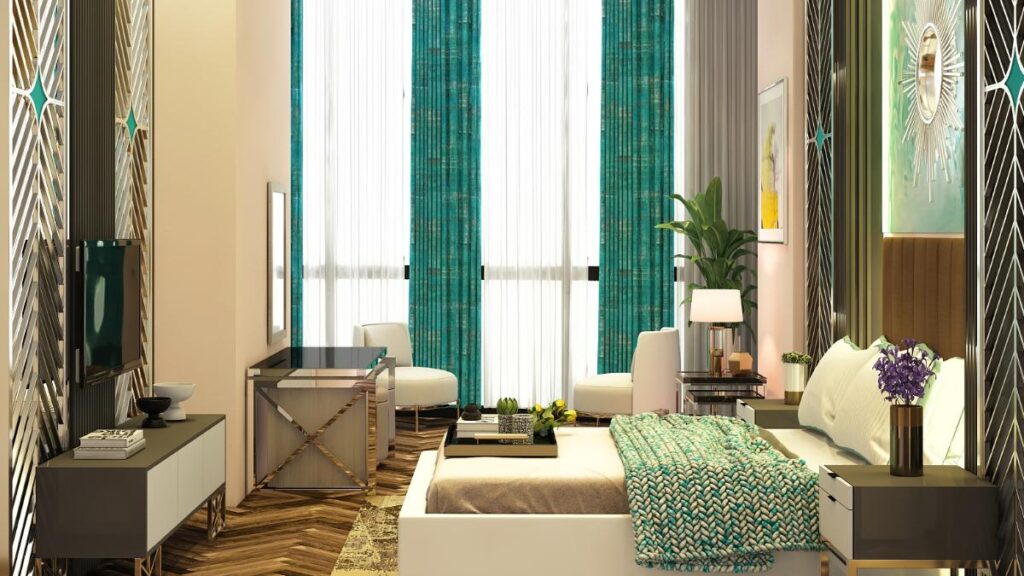 Saudi Arabia Hotel Furniture Project
You can choose furniture with strong, clean lines. Modern style favors natural materials – white or light woods such as ash and oak – which settle lightly in the room and add to the modern look. And remember, modern style is rooted in functionality, so you need to furnish your bedroom with essential pieces first.
Watan Design Group is considered one of the most important hotel furniture companies in Saudi Arabia, as the Turkish group owns one of the largest hotel furniture factories in Turkey and has many projects in Saudi Arabia
To discuss hotel furniture projects, contact us