Hotel furniture in Uganda
Turkish furniture companies are considered one of the most important hotel supply companies in Uganda and the most important criteria for the success and continuity of any hotel from the site … Hotels, the necessary equipment, furniture and success criteria for any hotel in Uganda
We manufacture all models of hotel furniture, whether classic or modern. We also offer all kinds of services in the field of hotels, from design and implementation.
Our vision is to use our experience, especially in the furniture industry, and we aim to be the leading hotel furnishing company as we provide all the designs and proposals needed for hotel furnishing and equipment
Hotel furniture in Kampala
Creativity, innovation and quality control are the secret of our success. Our engineers offer our distinctive designs and read what is in your mind to start the journey. Our designers know very well what you require and strive in every way to design furniture and interior decorations as required.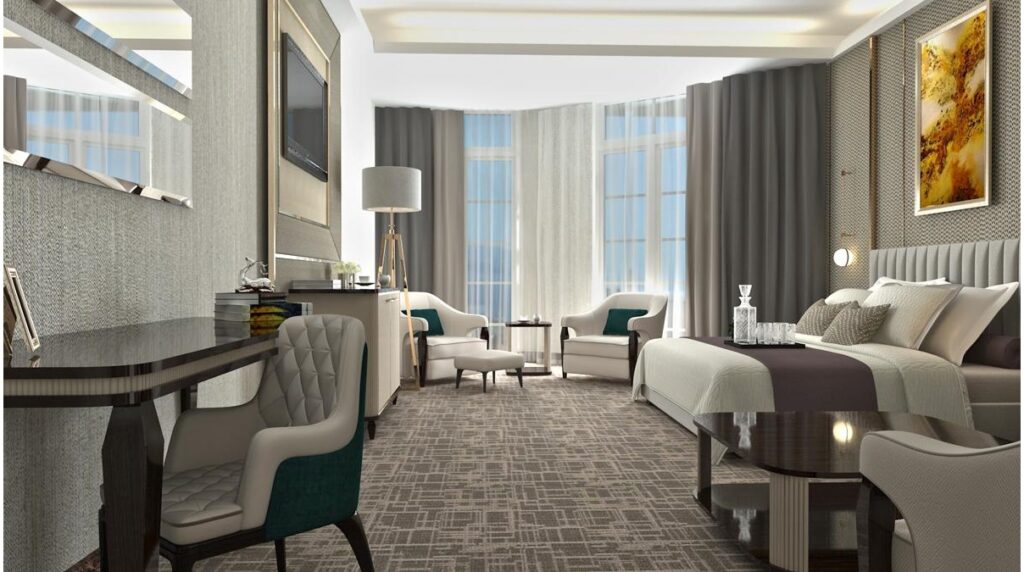 Being a solution partner in all respects is our main approach in all the projects we work on and the projects we aim to win, because we believe that only high quality or reasonable prices are not what our customers are looking for. We aim to provide our customers with the best quality through our smart, practical and integrated solutions that exceed customer expectations.
We have one of the largest hotel furniture factories in Turkey. Our factory enjoys high quality in the field of hotel furnishing. We have integrated production lines to implement all kinds of projects. We have the ability to deliver the project smoothly and as specified.
To discuss hotel furniture projects in Uganda, contact us